I'm officially jumping on the bandwaggon, i'm doing a weekly portrait, if you don't like it then you can open the photo in paint and draw a mustache on me. Moral victory.
So yeah, hi my name's emma, and this is me on wednesday...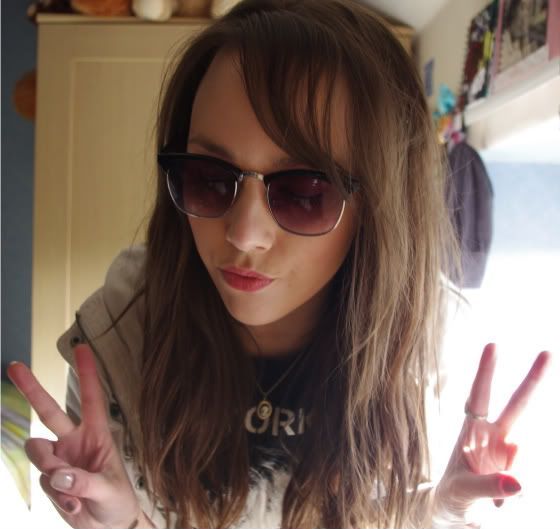 Aha, how arrogantly pose-ish of me, ship me off to myspace. To be fair, this was the only picture i took, in which i didn't look gormless so... *blows rasperries*... i look forward to seeing the inevitable de-faced versions of this picture, not that i don't look twattish as it is, erm i'm gonna go...
You stay classy bloggers